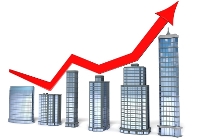 The Center for Economic Development and Business Research, part of the W. Frank Barton School of Business at Wichita State University, has put together a monthly email that displays economic indicators for Wichita, Kansas, and the United States.
This high-frequency economic data will include the following:
manufacturing hours and earnings

civilian labor force employment

current and leading indices

industry and production indices

consumer price index

interest rates

consumer sentiment

new housing units

new housing valuation

real estate transfers

single-family home sales

electricity usage

Wichita Dwight D. Eisenhower National Airport activity
If you would like to subscribe to this new resource, please do so at www.subscribe.cedbr.org.
In the future these emails will be delivered mid-month each month.