38th ANNUAL KANSAS ECONOMIC OUTLOOK CONFERENCE
Thursday, October 5, 2017 from 7:30-11:30 AM
INTRUST Bank Arena (500 E Waterman St., Wichita, KS)
For a glimpse into Kansas' economic future, over 800 business leaders turn to Wichita State University, the W. Frank Barton School of Business, and the Center for Economic Development and Business Research (CEDBR), founders of the Kansas Economic Outlook Conference.
The purpose of the conference was to provide insight into current local, state, and national economies, addressing topics of interest to the community. A combination of nationally known speakers and local experts will be on hand to provide perspectives on issues affecting business, industry, education and government.
SPEAKERS AND PRESENTATIONS

National & Global
Economies
WHAT ARE THE ECONOMIC OUTLOOK CONFERENCES?
Agenda

7:30

Breakfast and Registration

8:00
Opening Remarks
Moderator's Introduction
Announcement of Stock Prediction Contest Winner
8:15
NATIONAL AND GLOBAL ECONOMIES
8:45

― State & Local Employment Forecast

8:55

― National Panel Discussion

9:15

// Break //

9:25
MANUFACTURING ISSUES AND TRENDS
9:50

― Industry Data Highlights

10:00

― Industry Panel Discussion

10:20

// Break //

10:30
STATE & LOCAL GOVERNMENT OUTLOOK
10:55

― Industry Data Highlights

11:05

― Industry Panel Discussion

11:25

Closing Remarks and Adjournment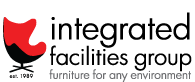 Watch 2016 Video Recording:



View 2016 Attendees: