Adapting to a Tight Labor Market – Understanding Trends and Discussing Strategies
Discussion is growing about a tightening labor market across the nation. This year's WIRE event will examine labor market conditions within the Wichita regional economy. Kansas Department of Labor and WSU researchers will begin the conversation with an examination of economic migration trends and the driving forces behind the labor supply. Business leaders will discuss these trends and tactics for recruitment in a seemingly tapped out labor market.
This event is Wednesday, April 4, 2018 from 7:30 to 11:00 AM.
Labor Availability

Exploring deeper elements of the labor market from discouraged workers to job vacancy trends

Tyler Tenbrink

Senior Labor Economist
Labor Market Information Services
Kansas Department of Labor

Economic Migration

Exploring possible industry-based motivation and visualizing recent migration trends by location, income, and education.

Pattie Bradley

Senior Research Economist
CEDBR
W. Frank Barton School of Business
Wichita State University

Labor Supply

Understanding the natural growth of the working population and key labor variables for regional competiveness

Mike Busch

Senior Research Economist
CEDBR
W. Frank Barton School of Business
Wichita State University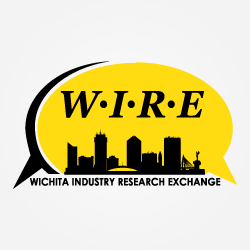 Panel Discussion - Labor Attraction: Practitioners will share their experience with labor scarcity and attraction strategies