Wichita Industry Research Exchange:

The State of Entrepreneurship in the Regional Market

Thursday, April 28, 2016 | Hyatt Regency Wichita | 7:30 – 11:00 a.m.
EVENT SPEAKERS
<<Back to Event Page
Bob Litan
, Attorney and Entrepreneur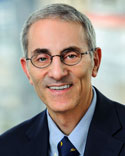 Robert Litan, a Wichita native, is a lawyer-economist who has had a four decade long career in legal practice, as a leading economic analyst and think tank executive, as a foundation executive, an executive in the media business, and service in high-level appointed positions in the federal government.

After spending most of his career in Washington and Kansas City, Litan returned in 2014 to Wichita, where he is partner with Korein Tillery, a law firm based in St. Louis and Chicago, and an Adjunct Senior Fellow with the Council on Foreign Relations.

The author or co-author of 27 books and over 200 articles on a wide range of public policy issues, Litan's latest books are Trillion Dollar Economists (Bloomberg Press, 2014), The Good Economy (The Kauffman Foundation and Roosevelt Institute, with Bo Cutter and Dane Stangler, February 2016), and Financial Crises and Policy Responses (AEI Press, 2016). Litan blogs regularly on a wide range of economic subjects for the Wall Street Journal Online (wsj.com).

Since returning to Wichita, Litan has been active in various efforts at encouraging entrepreneurship and improvements in K-12 education.

Litan is also currently is on the research advisory boards of the Smith Richardson Foundation and the Committee for Economic Development.
Chris Broberg
, Associate Professor or Entrepreneurship
W. Frank Barton School of Business
Wichita State University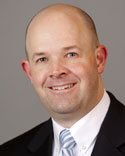 Chris Broberg, PhD, is an associate professor of entrepreneurship in the W. Frank Barton Business School at Wichita State University and is the director of the Coleman Fellows Program at WSU.

His research interests include the determinants of innovative and entrepreneurial activity, business model innovation, and design thinking approaches to customer discovery.

Chris teaches courses in new venture development and new product development. He advises 20-30 multidisciplinary student startup teams each year. Prior to entering academia Chris was a management consultant for six years with The Gallup Organization.
Sue Abdinnour
,
Professor and Omer Professor in Business
W. Frank Barton School of Business
Wichita State University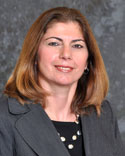 Sue Abdinnour, Ph.D. is Omer Professor of Operations Management and Kansas Faculty of Distinction in the in the Barton School of Business at Wichita State University.

Sue received her Ph.D. in Business from Indiana University, Bloomington and her M.Sc. in Operations Research from University of Southampton, UK. Sue's research has been published in elite academic and practitioner journals including Decision Sciences, Information and Management Journal, Interfaces, Journal of Engineering and Technology Management, Journal of Enterprise Information Management, and others.

In addition to research and teaching (undergraduate, graduate, and executive), Sue does an extensive amount of professional training and consulting with companies, especially SMEs (Small and Medium Enterprises) on topics such as strategy, process improvement, decision making, and technology selection.

Sue has won several research and teaching awards during her career and is active in serving her profession and her community.
Jay Price
, Professor and Department Chair


Public History Program


Wichita State University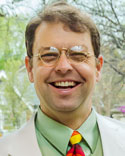 Jay M. Price is chair of the Department of History at Wichita State University, where he also directs the Public History Program.

With a focus on local and community history, especially as expressed in the built environment, his works include Temples for a Modern God: Religious Architecture in Postwar America; Gateways to the Southwest: The Story of Arizona State Parks; Wichita: 1860-1930, and El Dorado!: Legacy of an Oil Boom.

He has co-authored Wichita's Legacy of Flight; The Cherokee Strip Land Rush; Wichita's Lebanese Heritage; Kansas: In the Heart of Tornado Alley; and Wichita: 1930-2000.

He has recently served on the boards of the Kansas Humanities Council, the Wichita Sedgwick County Historical Museum, and the University Press of Kansas.
Jeremy Hill
, Director
Center for Economic Development and Business Research
Wichita State University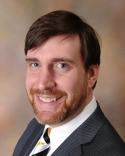 Jeremy Hill is the director of the Center for Economic Development and Business Research. He came to Wichita State University from Georgia Southern University, where he was the director of the Coastal Rivers Water Planning and Policy Center.


Hill leads the CEDBR in its mission to provide accurate, reliable information and analysis to inform decision making in the public and private sectors. The center provides market research, fiscal and impact analyses, and employment forecasts for the regional and state economies.


He has also contributed to innovative research, analysis and planning in collaborative ventures across Kansas. His research focus has been on business analysis and community development, as well as workforce, tourism and retirement dynamics. This variety of research has required economic impact modeling, cost-benefit analysis, forecasting, data analysis, and survey development and design.


Hill has been involved in a number of national and regional organizations, including the Association for University Business and Economic Research, for which he currently serves as president, the National Association for Business Economics, and the Kansas Economic Development Alliance.
Anand Desai
, Dean
W. Frank Barton School of Business, Wichita State University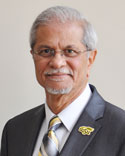 Anand S. Desai was appointed dean of Wichita State University's W. Frank Barton School of Business, effective July 1, 2015.

Prior to moving to Wichita, Desai held academic leadership roles at Kansas State University spanning 17 years. At the time that Desai accepted his appointment with WSU, he was the associate dean for academic administration in the College of Business Administration at KSU.

Desai's roles at KSU also included his time as head of the finance department, where he recruited high quality faculty, increased private funding for both scholarships and faculty support, and grew the department's advisory board. In 2008, he was appointed associate dean and director of undergraduate programs. In this capacity, he directed the recruitment, retention and advising of undergraduate students, and provided leadership in ensuring a current and relevant undergraduate curriculum in business.

Desai's experience in academia additionally includes his time in the finance faculty at the University of Florida, University of Michigan and Iowa State University. His teaching interests are in corporate finance, investments and derivative markets, and he has taught finance courses in Germany, Italy and France.

His research has focused on capital market efficiency, capital market reactions to corporate acquisitions and market microstructure. Two of his co-authored research papers published in the "Journal of Financial Economics" are widely cited as seminal papers in the area of corporate acquisitions.

Desai and his wife, Jayshree, enjoy traveling in their free time and exploring different cuisines. They have two grown sons.
Anthony J. Vizzini, Ph.D., PE,
Provost and Senior Vice President


Wichita State University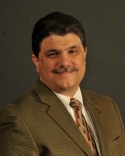 Anthony J. Vizzini received his doctorate in aeronautics and astronautics in 1986 from the Massachusetts Institute of Technology and joined the faculty at the University of Maryland. In January 1987, he was appointed founding director of the Composites Research Laboratory and was responsible for the composites program within the A. James Clark School of Engineering. He has led sponsored research projects such as delamination prevention through structural tailoring techniques; short duration, high temperature effects of composites; crushing mechanisms of composites; and damage tolerance of composite sandwich panels.
In August 2003, he became professor and department head of the aerospace engineering department at Mississippi State University and, in 2005, became the inaugural holder of the Bill and Carolyn Cobb Chair within the Bagley College of Engineering. He became dean of the College of Engineering and Applied Sciences at Western Michigan University in 2009 and then the vice president for academic affairs at Wichita State University in 2013. In 2014 he was promoted to provost and senior vice president.
He is the author of more than 100 articles and has been involved in the design and manufacture of composite structures for space applications and uninhabited air vehicles. He is a registered engineer in the states of Mississippi, Michigan, and Kansas. He is a past president of the Society for the Advancement of Material and Processing Engineering, a past president of the American Society for Composites, a program evaluator for the Accreditation Board for Engineering and Technology Inc., an Associate Fellow of the American Institute of Aeronautics and Astronautics, and a Fellow of the American Society for Composites.